Managed Cyber Security Services
Cyber-attacks and threats to information systems are becoming more destructive and harder to detect, even as companies attempt to stop them.
Effective cyber security requires expert knowledge of security standards, 24/7 monitoring, quick response to threats, and thorough reporting. That's what CTS provides with our Managed Cyber Security Services.
Building a comprehensive Managed Cyber Security Services Plan for your business does not have to be a worry that you handle alone – At CTS we will help you to strategically grow your Managed Cyber Security Defences.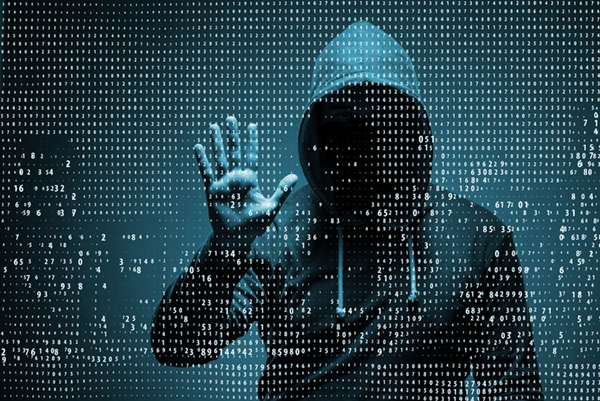 Managed Cyber Security Services. Security Assessment:
Vulnerability Assessment
In a basic vulnerability assessment, we will utilise proofs of concept to uncover any vulnerabilities in your IT or cyber security landscape – both internally and externally. We aim to understand if your network is exploitable without introducing added risk to the systems. This type of test will suffice to meet many compliance requirements as a Penetration Test. The above assessment is part of our Managed Cyber Security Plan.
360 Assessment
You would be correct to assume that Security Audits cover all the bits, bytes, servers, and other things in your computer rooms. However, security is not just a job for IT. Our audits are very thorough. We audit physical security, human resources, and other areas of business operations to ensure that you have a 360° view of your risks. The above assessment is part of our Managed Cyber Security Plan.
Threat Packages
Our Security Monitoring System collects and visualizes comprehensive information about endpoint events, giving security professionals greater visibility into their environments. It delivers advanced threat hunting and incident response capabilities to the same single agent that powers our breakthrough preventing and industry-leading detection and response. The above assessment is part of our Managed Cyber Security Plan.
Penetration Testing
We offer penetration testing for both internal and external networks. Each type of test is slightly different. In an external test, our main two goals are to gain access to the internal network or to discover information that should not be available from the outside. In an internal penetration test, we are trying to learn the layout of the network, identify high-value targets, gain access to systems and exfiltrate sensitive data. The above assessment is part of our Managed Cyber Security Plan.
Web Application Testing
The Open Web Application Security Project (OWASP) Top Ten provides a powerful awareness document for web application security. The OWASP Top Ten represents a broad consensus about what the most critical web application security flaws are. Project members include a variety of security experts from around the world who have shared their expertise to produce this list. 
Social Engineering
We can make multiple social engineering attempts as well as attempts to exploit the physical perimeter. We will work with a client to see what works best considering the organisation and usually include tailgating, presentation of false credentials and impersonation of key employees. The above assessment is part of our Managed Cyber Security Plan.
Dark Web Reconnaissance
Personal non-public information, financial data, trade secrets, and medical information make up just a few items that can end up being sold, bought, and traded on the dark web. We search the most hidden places on the internet to uncover and remove your–or your customers–information.
Cloud & O365 Security
Even if a professional set up your cloud-based network, it could still be vulnerable to attacks from myriad angles due to outdated or incorrect integrations. Let us assess your cloud or Office 365 systems for those vulnerabilities and help you fix them before they compromise your network and your business. The above assessment is part of our Managed Cyber Security Plan.
Managed Cyber Security Services Melbourne. Monitoring & Incident Response:
Managed Detection Response
You can rest easy at night knowing that a team of experts is on duty looking out for you. Also known as SOC-as-a-service, the Cyber Security team  monitors your systems for known threats and suspicious behaviour of users, systems, and traffic. The team uses tools including Security Information and Event Management (SIEM), threat hunting, vast security and proprietary sources and other research tools paired with time-tested processes and methods to respond to threats and eliminate false positives.
Endpoint Detection and Response
The Security Operations Centre (SOC) compliments your team to monitor endpoint data to investigate and identify abnormal behaviour – then act. The tested processes and tools can see beyond suspicious activity and dive deeper into the data to make their own judgments. Carbon Black EDR continuously records and stores comprehensive endpoint activity data, so that security professionals can hunt threats in real time and visualize the complete attack kill chain. It leverages the aggregated and customized threat intelligence, which is applied to the endpoint activity system of record for evidence and detection of these identified threats and patterns of behaviour.
SIEM and Log Monitoring
We monitor, manage, and optimize your IT services, boosting business efficiencies and performance. These alerts can not only help you stop attacks that are in progress, but also help you quickly recognize if a breach does occur. Most successful attacks take only a few minutes to accomplish their goal, whereas most breach detections usually happen days, weeks, or even months after the fact. Let us help you reduce the gap.
24/7 Security Operations Centre
Our Security Operations Centre has a dedicated team monitoring your network 24/7. Even if you already have a security team, it can be challenging to respond to potential cyber security threats while staying on top of everyday duties. Partnering with us means doubling your cyber security coverage without doubling the cost. We provide a team of security experts that will create a program specific to your needs, providing monitoring support where you need it most. We can seamlessly integrate with your existing cyber security services or provide full support while you work to build up your program.